WE ARE THE BEST AND MOST TRUSTED AUTO DIMINISHED VALUE APPRAISERS IN THE COUNTRY. OUR COMPANY VALIDATES OUR DIMINISHED VALUE RESEARCH BY SPEAKING TO THE SALES MANAGERS AT SIX NEW CAR DEALERSHIPS IN YOUR AREA. THIS SUPPORTS OUR EXPERT OPINIONS, PROVIDING PROBATIVE EVIDENCE TO STRENGTHEN YOUR INSURANCE CLAIM OR COURT CASE.
When buyers of both new and used Aston-Martins see a bad Carfax or Autocheck vehicle history report showing that the vehicle underwent prior collision repairs, most of them simply walk away. How is a buyer to know whether the car was repaired properly? The buying public could depend on a new or used car dealer's word on everything but, in reality, they don't. The only alternative to their purchasing an Aston-Martin that has suffered diminished value is just that, they will seek a lower purchase price for the car – taking advantage of what is otherwise known as Automobile Diminished Value. So an Aston-Martin dealer or other used car dealership can't realistically offer to buy your Aston-Martin or take it in trade for its pre-accident worth because they have to sell it for less. As an Aston-Martin dealer or owner, are you entitled to recover this lost value? The answer is yes as long as the damages were as a result of someone else's negligence. The St. Lucie Appraisal Company prepares expert automobile diminished value appraisals every day and invite you to become our next satisfied client.
WE DON'T USE FORMULAS, ALGORITHMS, AD COMPARISONS OR OTHER SHORT CUTS
SIX UNBIASED DEALER QUOTES IN EVERY APPRAISAL TO VALIDATE OUR RESEARCH
TELEPHONE CONSULTATIONS ALWAYS FREE-OF-CHARGE
ASTON-MARTIN DIMINISHED VALUE AFTER COLLISION REPAIRS
We determine a vehicles diminished value by obtaining the opinions of six sales managers at recognized Aston-Martin dealerships. There is sometimes a wide range of difference in the fair market values from the six Aston-Martin managers. It is noteworthy that we, as appraisers do not "cherry-pick" only the highest values favorable to the case. The inclusion of all values and averaging them together makes for a very fair and resilient market value for the vehicle that does not depend on a single estimate or a single opinion and results in a very accurate and defendable Diminished Value for the vehicle.
Read our informative Q & A site about Automobile Diminished Value. Take a look at what our customers have to say about our services. We are happy to answer any questions that you may have. Diminished value is a fairly new concept that most people don't know about so feel free to go ahead and ask us.
The fee for an Aston-Martin Diminished Value Report is $350.00. You may also make your Credit Card Payment by telephone, call 772-359-4300.
After making your secure payment please email the body shop estimate or insurance company appraisal to contact@autodiminishedvalue.com
READ CUSTOMER REVIEWS OF THE ST. LUCIE APPRAISAL COMPANY
Service throughout Alabama, Alaska, Arizona, Arkansas, California, Colorado, Connecticut, Delaware, Florida, Georgia, Hawaii, Idaho, Illinois, Indiana, Iowa, Kansas, Kentucky, Louisiana, Maine, Maryland, Massachusetts, Michigan, Minnesota, Mississippi , Missouri, Montana, Nebraska, Nevada, New Hampshire, New Jersey, New Mexico, New York, North Carolina, North Dakota, Ohio, Oklahoma, Oregon, Pennsylvania, Rhode Island, South Carolina, South Dakota, Tennessee, Texas, Utah, Vermont, Virginia, Washington, West Virginia, Wisconsin and Wyoming
ASTON-MARTINDIMINISHEDVALUE.COM is a service of The St. Lucie Appraisal Company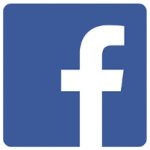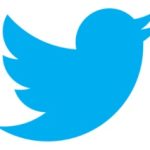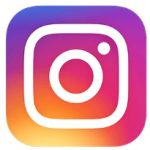 READ MORE ARTICLES…